Automatic Heating Oil Delivery for New York Residents
When it comes to heating oil delivery, our Westchester County customers love our automatic delivery option. We provide worry-free comfort for its customers with our automatic delivery service. We deliver heating oil when you need it, and that results in uninterrupted warmth.
REQUEST AUTO DELIVERY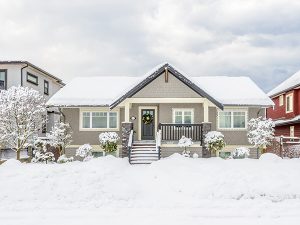 ---
How Does Automatic Oil Delivery Work?
On your end, it's simple! All you have to do is contact our fuel delivery team and request to sign up for automatic fills. We'll never deliver more oil than you need, and your tank will always have enough fuel for your home heating and power needs.
On our end, there's a precise science behind how we determine when your property is due for an oil delivery. Our fuel experts use a software that records the daily high and low temperatures in a "degree day equation," which is how we calculate how cold it is over a 24-hour period. By using degree days, along with the size of your tank and your past usage, Town & Country can determine how many degree days it takes for your family to use one gallon of oil. There's no need to worry about running out of oil.
Benefits of Automatic Delivery
Have fuel oil when you need it
Never have to worry about remembering to check your tank
No need to make regular oil delivery requests
Total convenience and peace of mind
What are you waiting for? Automatic delivery is only a phone call away!
CALL TODAY